Why WordPress?
We've been designing and building WordPress themes since 2005. We have shipped hundreds of custom WordPress themes & sites.
We knew it was something special from our very first theme, and have enjoyed participating in a small way to its growth to power 40% of the world's websites.
In our nearly 20 years of WordPress development experience, we've become experts in pretty much every aspect of the system, from custom plugins to WooCommerce to Block development.
More recently, WordPress has enabled full-site editing, a custom block framework and a rich API, allowing us to leverage WordPress in new and exciting ways.
We would be delighted to design, build and host your next WordPress-powered website.
Custom Themes
Bespoke WordPress theme development is our core competency. We create beautiful, high-fidelity designs for your pages, and convert them in to pixel-perfect modern code. We are also happy to work from your designs should you already have an in-house designer or agency.
We don't use cumbersome theme builders or sluggish plugins, all our themes are built specifically to fit your designs, and are built with performance, user experience and accessibility as our key priorities.
WooCommerce
WooCommerce was acquired by Automattic – the same people who make WordPress – making it a first-party integration.
If you want to start selling products online, this is an inexpensive way to get started – WooCommerce is free and open source, so there are no monthly fees or charges. For a high-end, commerce-first website, we also offer a custom Shopify design service.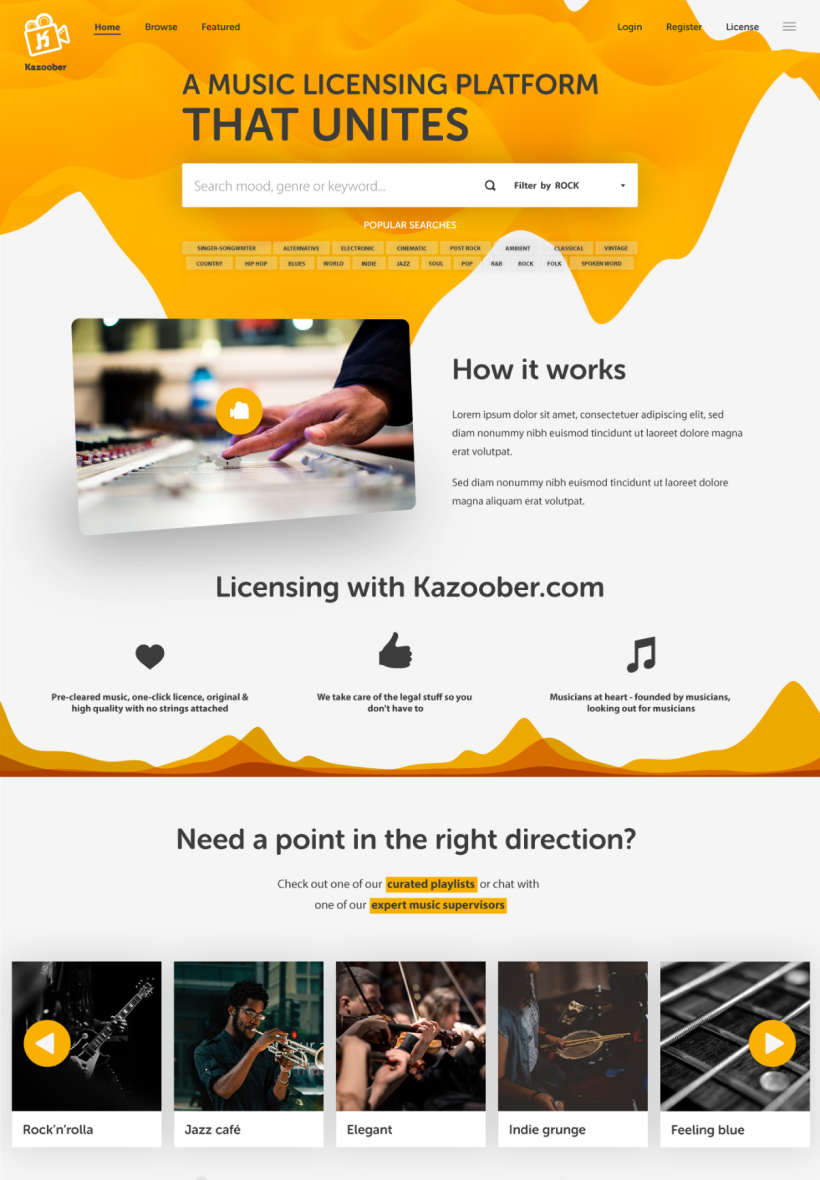 Plugins
Occasionally, a client will come to us with extremely specific requirements that require unique solutions. We can develop custom WordPress plugins and Blocks to meet those singular requirements.
You might want to pull in data from a private source, or add audio watermarks to your WooCommerce music files. There is no limit to the functionality we can provide via plugins.
Headless WordPress
WordPress has a feature that exposes all the content (blog posts, images, titles etc) via an API.
This means that we can use WordPress as a Content Management System (CMS) to create and manage posts and pages as usual, but rather than making a WordPress theme in PHP, we pull the data into a separately hosted website.
We love this approach, as the client gets a fantastic editing experience with user accounts, and a great battle-tested, user friendly admin, and we can create a cutting edge JAM-Stack (Javascript, API, Markup) front-end.
From jamstack.org – "Jamstack is an architectural approach that decouples the web experience layer from data and business logic, improving flexibility, scalability, performance, and maintainability. Jamstack removes the need for business logic to dictate the web experience. It enables a composable architecture for the web where custom logic and 3rd party services are consumed through APIs.
What's the advantage to this you might ask?
Well, for one, development time is much reduced thanks to modern frameworks, like Nuxt, Astro or Eleventy, or we could use the data in to populate a 3D globe, or generate newsletters or push it to a smart device!
In time, you may want to redesign your website, or move to another provider. Your data stays immaculate and enables us to create a completely different front-end, future-proofing and freeing your content.
Hosting
We can register you a domain, set up email accounts and host your WordPress website on our servers.
All at a very reasonable price. We can also use your existing hosting partner.
We offer high-performance hosting and region-specific servers to provide the highest performance for your visitors.